GPDR: 2 years after implementation – What about the grey zone? (May 26th 2020)
It's been almost two years since GDPR has been implemented. On May 26th 2020, exactly two years after implementation, they will look into what questions you still have on GDPR. What have ngo's and charities specifically changed in response to GDPR? What impact have they experienced? And which myths are still alive?
Speaker 1: Bart Van den Brande (Sirius Legal, Business Law Firm)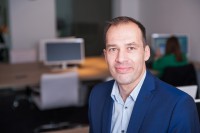 Bart is managing partner at Sirius Legal and is an expert in law concerning internet and e-commerce, privacy and dataprotection, IT, … He combines his knowledge on data compliance, marketing and technology with a broad experience in GDP compliance and DPO missions in the non profit sector for a.o. Les Petits Riens, Memisa, VEF-AERF,  Cultuurloket, Febrap, Kunst in Huis, Testament.be, Give Wisely, … Bart is also a regular guest lecturer at Universities and High Schools on data related topics and is a DPO trainer at the Data Protection Institute.
Bart will talk to us about 3 specific topics topics that directly impact fundraising activities
The Guidelines of the Belgian DPA on Direct Marketing and the impact on profiling, prospection and data retention times
The recent judgement, fines and guidelines on the use of cookies
Buying / exchanging data under GDPR
Speaker 2: Simon Duerinckx (BDO)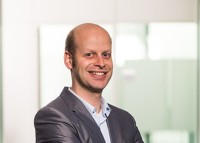 Simon Duerinckx is the manager of the Privacy, IP & IT-Team of BDO Belgium. He works on a daily basis as DPO, with a focus on the social profit, the public and the financial sector, for organizations such as the National Lottery, AZ Jan Portaels, RZ Tienen, Commune of Kortenberg, AP University College and PXL University College. In his focus domains, Simon assists BDO's clients, including Plan International and 11.11.11, in their road towards GDPR-compliance and in all their privacy-related questions.
In his presentation, Simon will discuss the following topics:
what is a good approach regarding the implementation of GDPR within an organization?
what are the main obstacles on the road to GDPR-compliance, and
how can GDPR create opportunities for your organization beyond the scope of privacy?
More information about additional speakers and their presentations will be announced as soon as possible.
From 09.30 am to 12.15 pm.
This session has been changed from a physical meeting to an online conference.
Language (slides in English, spoken language in Dutch (and French))
Mail josefien@fundraisersalliance.be if you have trouble registering.
Andere fondsenwerving events
Schrijf je in voor de nieuwsbrief
Ontvang een e-mail wanneer de nieuwe fondsenwerving events bekend zijn.